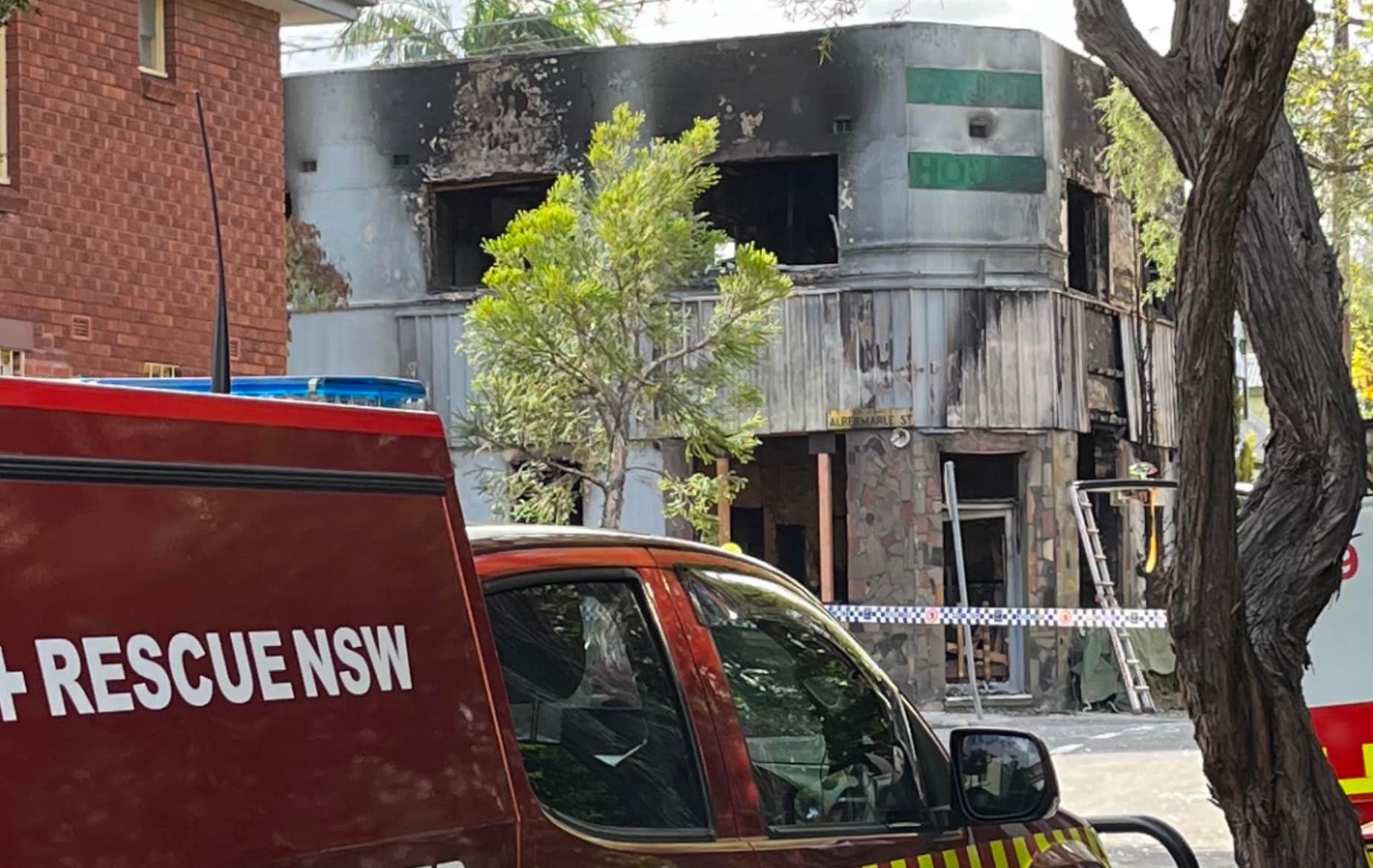 The deadly fire of a pension highlights a serious housing problem
A fierce fire at a neglected boarding house in downtown Newtown on March 15 has led to renewed calls for tenants' rights and greater government regulation of these often neglected places.
The explosion was so intense that an 80-year-old man, Ronnie, was forced to jump from a two-story window of the 14-room Veda house. He had a heart attack on the way to the hospital and was lucky to survive. Three people died.
Boarding houses are mostly inhabited by single men, often elderly and living with illness, mental health issues and/or disability. In a fairer society, many older residents would live in a home or hospice.
Residents share a kitchen and living space, rarely have their own bathroom, and for these reasons are technically considered homeless by the Australian Bureau of Statistics.
As the managing director of Shelter New South Wales, John Angler, put it: "At the end of the day, boarding schools are just an option B. They are better than the alternative, the street, but they are not a [option] A."
The Newtown Neighborhood Center (NNC) campaigned for more rights for boarding house tenants. Boarding house residents can be easily evicted, so most never ask for basic upgrades.
The NSW government introduced a mandatory pension register in 2012, but NNC CEO Liz Yeo said many are still unregistered. (Vadja House has been recorded.)
Included in the pension law aims to "promote the sustainability and continuous improvement of service delivery in registrable pensions". Local government must inspect pensions (under a 1993 law) for building and fire safety, but Homelessness NSW chief executive Katherine McKernan said this was not enforced.
She told the Guardian March 20: "Local councils are responsible for regulations, but all fines etc. go to the state government. This means that local governments have to invest a lot to regulate and they don't get any rewards for it. What we rely on then is goodwill… advice.
NNC's Paul Adabie supports a licensing or accreditation system to regulate who can operate repos. The center said many residents are relatively satisfied with their boarding rooms.
A 2019 survey of boarding schools in central and southern Sydney by the City Futures Research Center at the University of New South Wales found that of the approximately 6,000 approved boarding schools, around half were deemed operational. It also found that the 'profile' of occupants was 'much closer' to typical tenants than to occupants of transitional pensions or social housing waiting lists.
He said the new boarding houses "don't offer a much more affordable housing option", compared to others on the private rental market.
"Yet most residents (64%) had low incomes (less than $800 per week), almost all of whom (90%) paid more than a third of their income in rent, and therefore classified as being in rental stress. Overall, at least two-thirds (and potentially up to four-fifths) of occupants were in rental stress. This suggests that this form of accommodation is not suitable for most current occupants over the long term. This form of accommodation is also not suitable for people identified as in need of affordable housing, such as people on waiting lists for social housing, people excluded from traditional rental markets or those looking for a transitional housing.
A quick online check of boarding school rooms revealed $680 per month for a furnished room in Annandale' and $800 per month for a similar room, with shared kitchen and laundry, in Paddington. Old age pension is $744 per fortnight, which means that after paying the rent, boarders have between $170 and $260 a week for bills and food.
With the waiting list for social housing in NSW being so huge – 50,000 applicants representing over 100,000 people – and many more in need of affordable housing, it's no wonder people opt for boarding accommodation.
In response to the Newtown boarding house fire, Greens MP and housing spokesperson Jenny Leong said the NSW Government must investigate the acquisition of existing private boarding houses , to bring them to a livable level and manage them as safe, secure, affordable and public. – owned social housing.
"Overcrowding and poor living conditions in boarding houses are a symptom of Sydney's chronic shortage of social and affordable housing," Leong said on March 18.
"The reason there is such a high demand for pensions in the city center is that the waiting list for social housing is so long, the private rental market is completely unaffordable and there are vulnerable people who need to access social services and assistance, who cannot obtain this support.
January's changes require new boarding houses to be "affordable" and run by community housing providers for 10 years, Leong said. But the regulations are not retroactive, which is why she wants the government to buy the properties.
The solution is safe and secure housing for people, owned and operated by the state, or not-for-profit, not private pensions, Leong said.