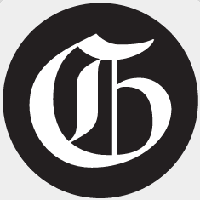 Republican runs for Chicago House seat in suburban Chicago with 'good government' pitch | News
Good government and fiscal savvy – these seemingly past issues are what motivates Republican Keith Pekau to run for Congress in Illinois' 6th Congressional District.
Pekau, 55, is the mayor of Orland Park, a suburb of Chicago. And although he has vowed to fight "far-left extremism – a pledge that is at the center of his campaign website, Pekau is not a culture warrior. In an interview, the first candidate in Congress said he is running for the House because he believes the wide range of experiences he brings to the table — military veteran, small business owner, mayor — positions him to address the critical issues facing confronted the newly configured 6th congressional district.
"My first inclination when people approached me to run for Congress was, 'No way,'" Pekau told the Washington Examiner. How did he end up changing his mind? "The same argument I used to use to get people running, locally, was used with me – you're the right candidate and you can win," Pekau explained.
MCCONNELL-ALIGNED GROUPS BUILD $87.5M WAR CHEST TO SPEND TO WIN SENATE MAJORITY
In 2019, halfway through his term as mayor, Pekau sold his tree and landscaping services business. He had bought the small business 16 years earlier, branched out into landscaping and increased his income by 600% while he owned it. These days, he puts his MBA from Duke to good use as a casual business consultant focused on helping companies develop strategies for growth. If Pekau beats the other four Republicans running in the Republican primary for the 6th congressional district, he will face either Rep. Sean Casten or Rep. Marie Newman, who are running against each other in the Democratic primary.
The new 6th congressional district is leaning towards the Democrat, albeit less than the pre-redistrict. In a Republican wave, not out of the question this year, that seat could topple.
But it was this competitiveness and light blue hue that drew Pekau's attention to kitchen table issues such as inflation and crime; good government and excessive public spending in Washington – rather than the social and cultural issues that are typically emphasized in Republican-leaning districts; rather than former President Donald Trump and his unsubstantiated claims that the 2020 election was stolen. Indeed, what does Pekau have to say on its site just below "Combating Far-Left Extremism"? "Lead with common sense.
Pekau predicted that his main opponents in the GOP would campaign to bring good government practices and fiscal responsibility to Washington. "I did it," he said, noting his efforts as mayor of Orland Park to cut his government salary, control the city employees' pension fund, cut the city's operating budget city ​​and make its workforce more efficient. And of course, Pekau said, his Republican competitors will campaign to reduce crime, which has spilled into the district from neighboring Chicago — and proliferated.
"Crime is the biggest problem in the 6th Ward," he said, before re-emphasizing his record as general manager of Orland Park. "Our crime index has gone down every year I've been mayor. They'll talk about crime, but I've done something about it."
CLICK HERE TO LEARN MORE ABOUT THE WASHINGTON EXAMINER
What about Trump? After all, Pekau was a Trump delegate to the 2020 Republican National Convention and supports many of the former president's policies. "Trump was our president for four years," he said. "But he isn't now."
Original location: Republican shows up at Chicago House headquarters in suburban Chicago with 'good government' speech
Washington Examiner Videos