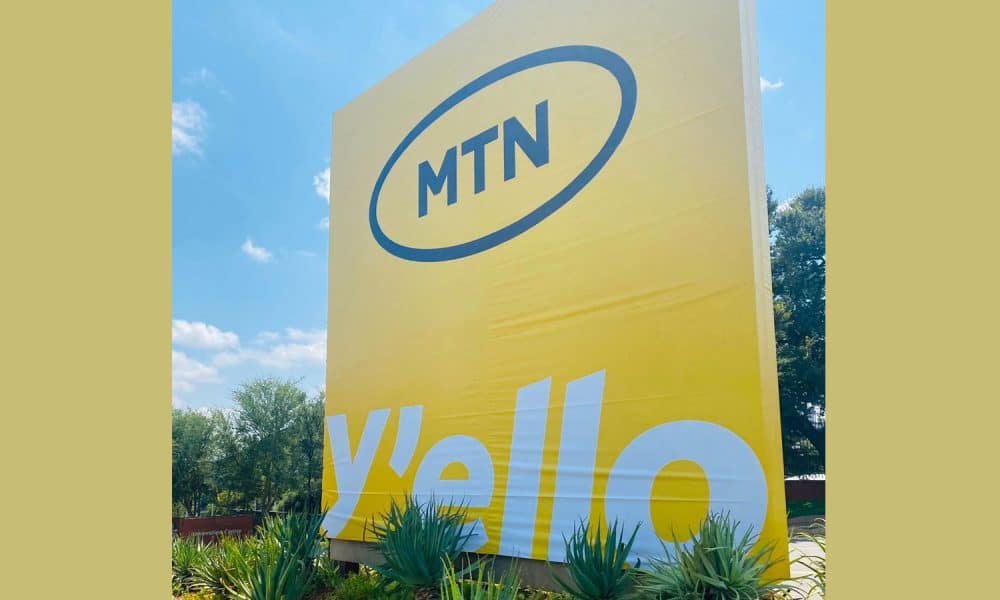 MTN switches from Telecom to Tech Company, changes company logo
Africa's largest telecommunications company, MTN is planning a big revamp on February 27, simplifying its logo and replacing its old tagline, "Wherever you go", with "Y'ello".
Outside of MTN's head office address on the N1 highway, the new logo is already visible.
MTN has replaced its distinctive white, yellow and red lettering on a blue oval with a simplified blue on yellow logo.
"MTN" is written in basic capital letters on a yellow background, with an oval created in a blue outline around the characters.
On the same yellow background, "Y'ello" is written in stylized white letters.
Although the rebranding started outside of MTN's Johannesburg headquarters, it will be implemented across the board.
Director of Sustainability and Corporate Affairs of MTN Nompilo Morafo said the new look aligns with their evolution from a telecommunications company to a technology company.
She confirmed to TechCentral that the new brand will launch on February 27. The rebranding is part of the group's "Ambition 2025" plan, which aims to create "leading digital platforms for Africa's progress".
MTN's push to become a fully-fledged technology services company has seen the company bring in 150 digital specialists in South Africa. UX and UI designers, product owners, performance marketers, digital content specialists, e-commerce experts, full-stack developers, scrum masters, and business analysts are all needed.
This rebranding will aim to change the public's view of the MTN brand, as well as its market value. It currently offers a variety of services including short video content (MTN Shortz), music streaming (Music Plus), social media (MTN Ayoba), mobile money, voice and data.
According to Bloomberg, MTN's mobile money division was valued at around $5 billion, on December 1, 2021, MTN Nigeria launched its initial public offering (IPO).
MTN Group is worth around $11 billion, with over 277 million subscribers in 20 African countries.