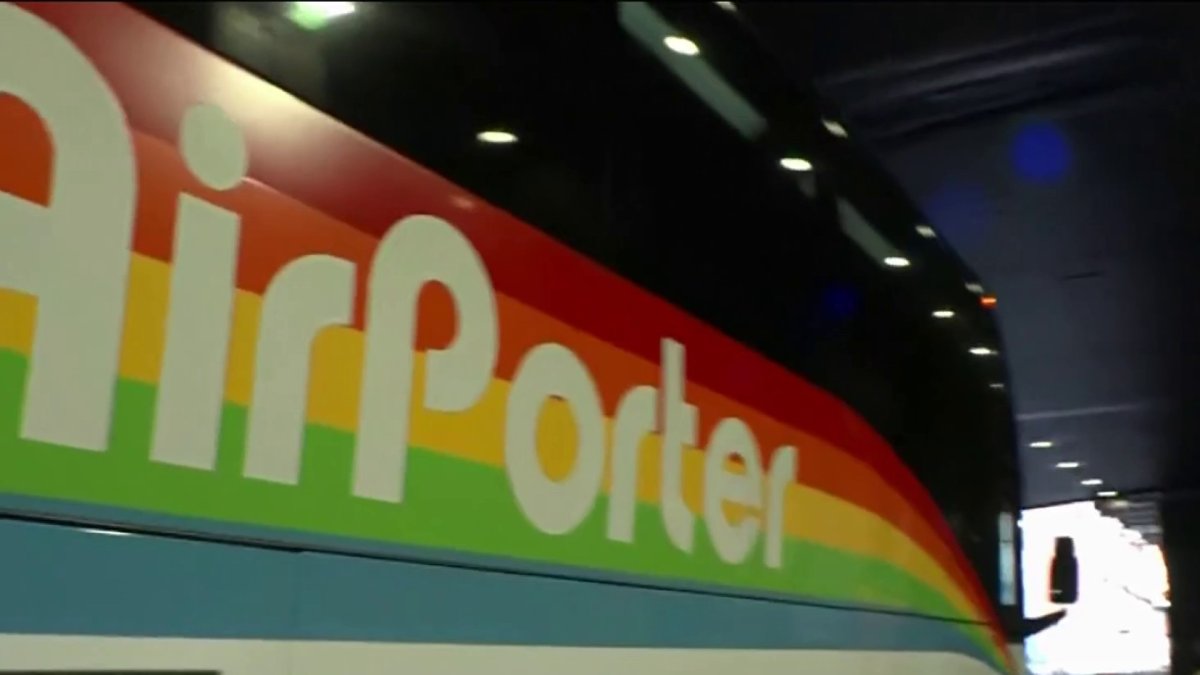 Marin Airporter reacts after buses with company logo seen unloading migrants – NBC Bay Area
A Bay Area-based company is reacting after images of buses bearing its logo were seen unloading migrants in New York.
Some buses with Marin Airporter logos have been seen in videos, including a report that aired during NBC Nightly News on Saturday. The images are gaining negative attention online.
David Hughes, vice president of the Marin-based shuttle service, said on Sunday the company was not part of the migrant transfer operation. The company added that the buses seen in the videos were sold months ago.
"They should have painted them and put their own logos on them. They didn't," Hughes said. New York."
In a statement, the Marin Airporter said the company would "never be a part of this" and added that "the buses were supposed to be repainted by the new owners, but they didn't."
"We will send cease and desist orders and we may have to threaten legal action to get them to take our name off the bus," Hughes said. "They are damaging our reputation and our brand, so we are considering what actions we will take."
Republican governors in Texas, Arizona and Florida have bussed and flown migrants without notice to so-called "sanctuary cities".
New York is considering legal action to stop Texas Governor Greg Abbott from sending more buses full of migrants into the city.
The regulars of the Marin shuttles are surprised that a local company is entangled in this national controversy.
"I think it's unconscionable that they don't remove the logos from the bus," said San Rafael resident Sharron Oda. "Because right now there's all this uproar about sending migrants all over the United States."
Hughes said he refrains from naming the company to which they sold the buses. He wants to hear from them about removing their logos from these older buses before doing anything else.