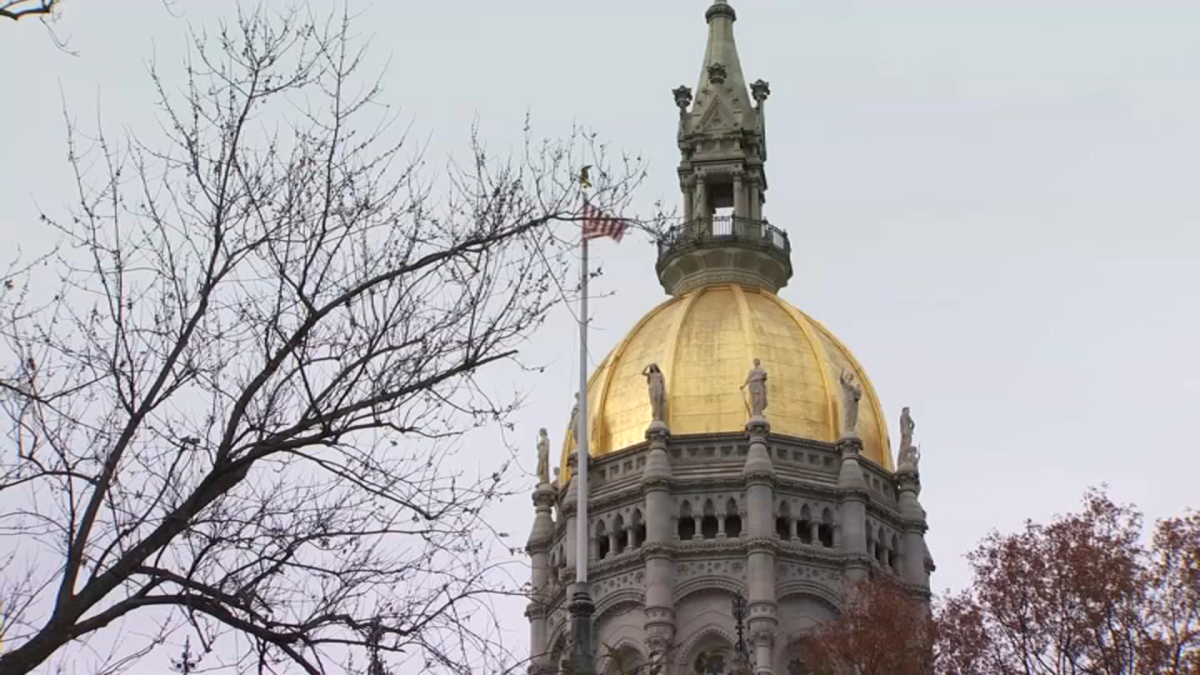 House Republican Minority Leader Talks Inflation – NBC Connecticut
Our last state budget was signed by Governor Lamont and Democrats have declared it to be the largest tax cut in state history.
Republicans, however, argued that the state could easily afford to do more for middle-income families and small-business owners.
NBC Connecticut's Mike Hydeck spoke with House Minority Leader Vincent Candelora (R-North Branford) about inflation.
mike hydeck"So you're saying your party wants bigger tax cuts, more than the current plan. The governor says this is already the biggest tax cut in the history of the state. What is your answer to that? And what would you like to see done?"
Vincent Candelora"Yeah, I think this last session really represents a missed opportunity. You know, the tax cuts that the governor is pointing to is a one-time child tax credit. So people who have kids under 18 years old can receive up to $750 And then we have a gas tax reduction of 25 cents on unleaded fuel only We wanted to see more systemic changes so we looked at the possibility of actually reducing the 'income tax, which can save homeowners, you know, middle class and below, over $750 a year on an ongoing basis. And we also think we need to look at the diesel tax, we also need to reduce it, because of the inflationary impact it has on our goods and services that are delivered to the state of Connecticut, so we think there were other opportunities that really need to be looked at not just to fight against the inflation, but in the long run, making Connecticut more affordable for its residents. "
mike hydeck"We interviewed Senator Bob Duff earlier, he said, 'Why didn't they come up with this plan sooner? We could have done it, you know, in session.' He said it's too little too late. What's your answer to that?"
Vincent Candelora"Well, I don't know where he was this session, but we presented the plan during the session before the end. And my question for him would be why didn't you call the Republicans in the room to have a conversation? This is the first time, I've done budgets in 10 years in Hartford. And this is really the first time that the Republicans have been totally shut out of the process. And they didn't want to hear from us. So yeah, we" I raise the issue again in July. But this question arose in April, when we were still in session. The reason we are raising it again is because we still have a surplus of over $700 million that we can use to provide this tax relief. If we don't do it now, that money will just go to pay unfunded pensions, which helps the government. That doesn't really help Connecticut residents.
mike hydeck"So in 2017, the bipartisan budget deal that went into effect, which was implemented to pay down our long-term debt, which we're doing now, with Democrats saying deeper tax cuts could actually affect this process. Is that a concern for you? And do you agree?"
Vincent Candelora"No, I disagree because we outperformed. So we never realized we would have a rainy day fund of $3.3 billion. We never imagined we would pay $2.8 billion in our pension already. So collectively, you know, we're looking at $6 billion for unfunded liabilities. What we're saying is we need to alleviate some of those tax savings and giving them back to the people. We're looking at $700 million out of $6.7 billion in savings. So, you know, I support these mechanisms that have been put in place. The Republicans have defended them. But right now, we don't need to take all that money too aggressively. We could share it with the residents and ease their pain."
mike hydeck: "So now, as you mentioned, we're paying almost $5 a gallon for gas. Diesel is over $6. Now that the 10 cent tax, maybe, I guess that's about 10 cents that could come into effect July 1 on diesel to make it even more expensive. How likely do you think you can actually get a special session on the books and fix it?"
Vincent Candelora"You know, I think the only way that's going to happen is for the public to start standing up and asking for this tax relief. The governor said, you know, we're all going to see significant tax relief over the course of the next 90 days. The public, when they realize that this tax relief really isn't coming for them, I hope they sign our petition. We're going to mobilize across the state of Connecticut, and make sure for residents to speak up and call for these reforms, because we could afford it. We certainly could do it. And I think that's how we're going to effect change by the people."
mike hydeck"You're a small business owner, I think two small businesses, actually. What else can be done to help small businesses? We've paid for the unemployment fund. That's another penny. -together that is suffering right now."
Vincent Candelora"Yeah, I mean, we really have to look at this. There's a slush fund in the state of Connecticut of $163 million. It's just there under a CT Invest program. It's not destined for nothing. We should put that money into the unemployment compensation fund. There's still over $400 million in unemployment debt that's been increased under COVID. If we want this body to pay that back, that's over $400 per employee the books for them will definitely help small businesses.You know supply chain disruption is something that the state government really can't help.And so there's a lot challenges that businesses have right now that we can't solve, but what we can do is take some of those financial pressures off, and I think that's what we should be looking at."