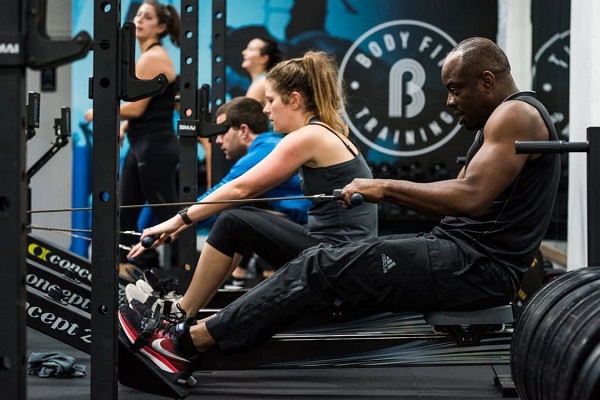 F45 turns to Bodyfit brand name in New Zealand, Canada and Singapore
Related Articles
June 17, 2022 – Asia Pacific Fitness Industry Achievements Recognized at 2022 FIT Summit Awards of Excellence
April 29, 2022 – Xponential Fitness recognized for Franchise Deal of the Year with acquisitions of Rumble and BFT
January 19, 2022 – Xponential Fitness appoints Glofox to support international expansion
December 4, 2021 – Australian Master Franchisee to Launch Xponential Fitness Brands in New Zealand
November 5, 2021 – Xponential Fitness expands to operate 1,000 locations outside of North America
July 2, 2021 – Xponential Fitness files with US authorities for IPO
May 2, 2021 – Xponential Fitness' StretchLab signs master franchise agreement for Australian studios
Feb 15, 2022 – F45 loses legal battle with Body Fit Training over workout patents
November 3, 2021 – What explains the financial success of F45, Body Fit Training and Fitstop?
October 15, 2021 – Body Fit Training expands into the US with $60 million intellectual property sale to Xponential Fitness
May 19, 2021 – Body Fit Training Named Asia-Pacific Franchise of the Year at Fit Summit Singapore
January 22, 2021 – The founder of Body Fit Training shares his thoughts on the top fitness trends for 2021
December 21, 2020 – F45 Ends Listing Plans But Maintains Legal Action Against Competitor Body Fit Training
November 26, 2020 – Body Fit Training announces exponential growth plan with the opening of 50 studios over the next three months
October 9, 2020 – Body Fit Training and F45 escalate patent legal battle
December 17, 2019 – F45 Training Files Lawsuit Against Body Fit Training for Alleged Patent Infringement
---
Support our industry news service
We hope you enjoy the news we post, so while you're here can we ask for your support?
As an independent publisher, we need reader support for our collection of industry insights, so ask – if you're not already – to support us by subscribing to the print version. Australasian Leisure Management magazine and/or our online news.
Click here to see our subscription options.