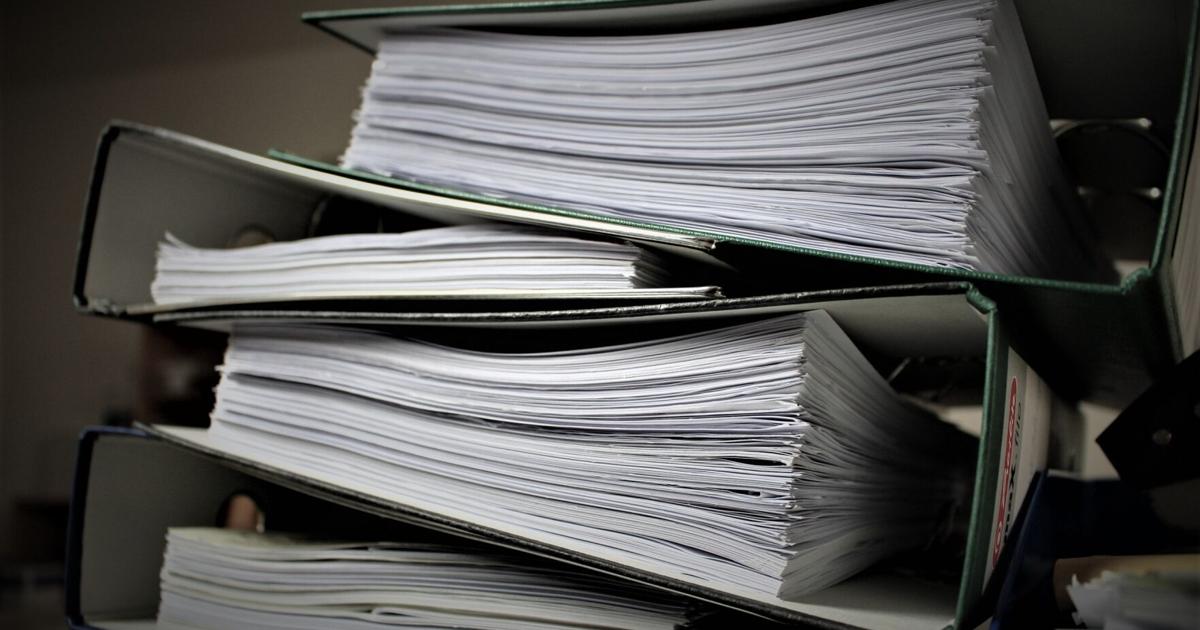 CFO provides House panel with documents on government spending | New
Pursuant to Monday's subpoena, Finance Secretary David DLG Atalig provided the House Ways and Means Committee with several documents relating to, but not limited to, government spending.
The chairman of the committee, Rep. Donald Manglona, ​​said they were currently reviewing documents which, he added, the finance secretary promised to provide to the committee during one of the budget hearings preceding the passage of Bill 22-116. or the finance bill for the 2023 financial year in the lower house. No documents were submitted at the time, prompting the committee to issue a subpoena, Manglona said.
In his letter, the finance secretary told Manglona that the compilation of the requested documents "was swift, thanks in large part to our team here at the finance ministry."
"We hope these documents will adequately satisfy your colleagues' request for information," Atalig added.
Here are the documents he submitted to the committee:
1) American Rescue Plan Act funds status by agency or department and type of expense.
2) Breakdown of Federal Emergency Management Agency reimbursements for Super Typhoons Soudelor and Yutu and Typhoon Mangkhut, and the Covid-19 pandemic.
3) Total cost of the pandemic by fiscal year and expenditure categories.
4) Spending related to coronavirus aid, relief and economic security.
5) Travel Bucks (total number of cards issued, amount spent vs. amount returned, associated fees for processing or issuing cards).
6) Total costs of attorney's fees for witnesses in the investigation of the House's judicial and governmental operations, contracts, amount owed and payments made.
7) Total attorney fee costs for Governor Ralph DLG Torres and the Office of the Governor, contract amounts per attorney, and payments made.
8) Total cost of dunning cards, disbursed and returned due to expiration date, associated fees for card processing and issuance.
9) Total cost of the second raise card distribution.
10) Update of the actuarial report on the Settlement Fund.
11) Source of funding for local Medicaid game.
12) Amounts due to Commonwealth Healthcare Corp.
13) Status of ARPA funds for magnetic resonance imaging or CHCC MRI acquisition.
14) Total gross business income tax collected on all stimulus packages issued through ARPA funds.
15) Total BGRT collected in the travel bubble with South Korea and Japan.
16) Total amount allocated to the Boost program, list of all participating small businesses, nonprofit groups, and eligibility requirements or guidelines.
17) Fund status for all revolving accounts.
18) Total funds transferred to the public school system to date for fiscal year 2022.
19) Total funds transferred to Northern Marianas College to date for fiscal year 2022.
20) Schedule or list of funds from outside.
21) Unpaid Supplier Payments for Super Typhoon Yutu.
22) Child tax credit payments — disbursed versus outstanding for fiscal year 2022.
23) Total local matching disbursements for the Office of Vocational Rehabilitation for fiscal year 2022.
24) Status of single audits for fiscal years 2020 and 2021.
25) Status of ARPA funds for NGOs (total funds allocated to assist NGOs, total amount disbursed, number of NGOs assisted and level of assistance, number of applicants, number of applicants approved, number of applicants pending ).
26) Report on status of fund and allocation of expenses for Commonwealth Disaster Loan from Marianas Public Land Trust.
27) Documents identifying the source of funding for the payment of 25% of the retiree pension for the first quarter of the financial year 2023.
28) Status of the Casino Gross Income Tax Fund as of July 31, 2022.